Invisible Braces in Aurora, ON
Do you have a smile with crooked, bent, crowded, poorly aligned, or poorly spaced teeth? You're not alone, as many Americans today need corrective dental devices. But for those uninterested in traditional metal braces, we recommend clear braces, also known as ceramic braces, which are made from composite materials that make them nearly invisible.
Though ceramic isn't quite as strong as the materials used in traditional metal braces, it does provide the same teeth-straightening results. And while the rubber bands (ligatures) used for the brackets are white or clear in clear braces, that thankfully still doesn't make them especially susceptible to staining. The ligatures will be switched out every time you get an adjustment, typically once each month, which means there is usually enough time for them to begin to stain. Also, these "self-ligating" attachments don't need to be re-tied using clunky wires or uncomfortable elastics.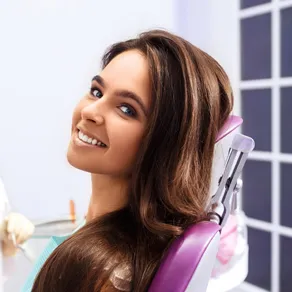 Clear braces will be worn for longer than traditional metal braces, because they apply a slower, more gradual force on your teeth. This is so to ensure the more gentle clear brackets are not overworked as they help straighten your teeth from month to month. Some patients choose to get ceramic braces for their most visible teeth and use metal brackets to straighten the rest of their teeth.
There are a number of options to correct your misaligned and crooked teeth. For more information on the subtle straightening offered with clear braces, give Aurora Sunrise Family Dental a call today at (905)-727-4723.