Dental Implants in Aurora, ON
We know just how challenging and upsetting it can be to deal with tooth loss as an adult. That's why our Aurora, ON, dentist Dr. William Baker is proud to offer dental implants, an artificial tooth root that can provide you with a lifelong restoration. Whether you have questions about dental implants or you simply want to find out more about this popular tooth replacement, you've come to the right place.
Get Your Smile Back on Track with Implants
Missing one tooth? Several teeth? All of your teeth? No matter the extent of your tooth loss, dental implants can provide you with a lifelong and viable solution to replace any permanent teeth. While an implant is designed to replace a single tooth, multiple implants can also be placed along the arches of the jawbone to support everything from a dental bridge to a complete set of dentures.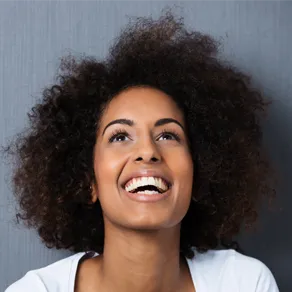 How Dental Implants Work
An implant is a titanium-based post that replaces the roots of your tooth. To do this, our dental team will need to place the implant directly into the jawbone where the missing tooth once was. From there, the implant, bone, and tissue will integrate fully until they become one solid unit. Once this natural fusion between implant and bone takes place, we can place the false tooth or teeth on top of the implant to complete your restoration. The process of getting implants often takes up to one year or more, depending on the number of implants you're getting from us.
The Benefits of Dental Implants
Implants can offer some incredible and unique advantages that other tooth replacement options simply can't. An implant is the only tooth replacement that is designed to last the rest of your life with the proper care. It can also fully restore chewing and speaking, making you feel more confident in your smile's capabilities and appearance. It can also stimulate the jawbone like real tooth roots, preventing the jawbone from deteriorating (a complication of untreated tooth loss).
If you are dealing with tooth loss and have lost confidence in your smile, dental implants could be the right treatment option. Call Dr. Baker today at (905)-727-4723 to schedule a consultation. We are proud to provide restorative dentistry to the Aurora, ON, area.